WELCOME
Welcome to 300 Tache Apartment
Welcome to life at the Taché Boutique Apartment on 300 Taché Avenue, conveniently located in the heart of St. Boniface, home to one of the largest francophone communities in Manitoba. As evident in its physical landscape—from the architecture to monuments to street signage—this unquietly vibrant neighbourhood is genuinely reflective of its French Heritage and historical roots. Right outside your doorsteps, you'll find a diverse range of shops, restaurants, and services from local businesses to big box stores; everything you need is just minutes away! And while the Taché Boutique Apartment indeed benefits from its lively urban environment, the community also enjoys proximity to fantastic biking and walking trails, parks, and beautiful green spaces such as the lush green Coronation Park, just a short walk away. Nearby is also The Forks Market, where you can enjoy a stroll along the scenic route of the Taché Promenade or just down the street, visit wonderful local shops and cafés on Le Boulevard Provencher. A quick drive will take you to some of Winnipeg's best dining and attractions, and major transit routes just outside your door connect you to all parts of the city.

Schedule a tour to explore our apartments for rent in St. Boniface, Winnipeg, and check our manifold amenities! Next thing you know, Taché Boutique Apartment will be your home sweet home!
EXPLORE OUR COMMUNITY
Photo Gallery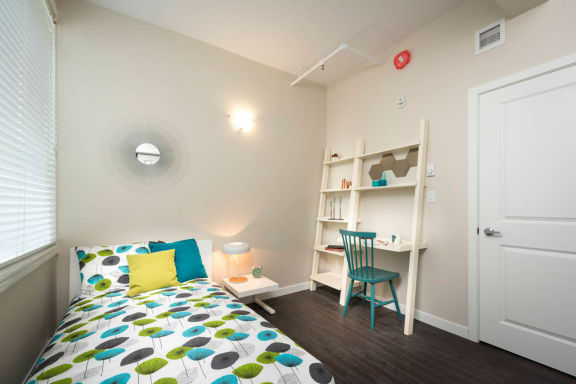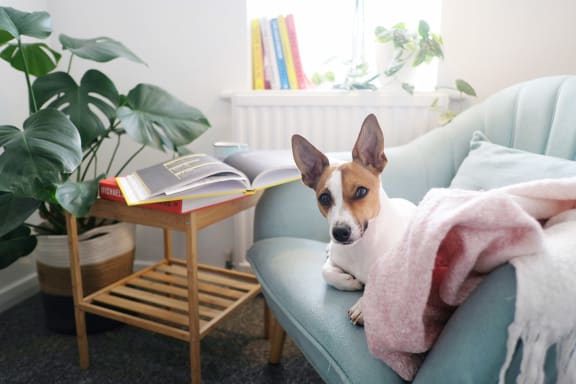 ENJOY DELIGHTFUL CONDOMINIUM LIFESTYLE
Amenities
Our one and two-bedroom luxury apartments at the Taché Boutique Apartment are crafted with your comfortability and convenience in mind. Every detail is carefully considered, from the beautiful kitchens and bathrooms with modern fixtures to the energy-efficient windows and blinds, the full-sized appliances, to vinyl plank flooring. The distinct floor plans mean there is something for everyone at 300 Taché Avenue. Located in a uniquely vibrant neighbourhood, you can get all the convenience of the St.Boniface community with modern comfort — a truly one-of-a-kind home.

No need to leave your furry friends behind; all of Thorwin's properties are pet-friendly! Our community also prides itself in providing an on-site laundry facility. Being conscious and eco-friendly is no fuss with our recycling program. Additionally, there's space available for your vehicle on our surface parking lot.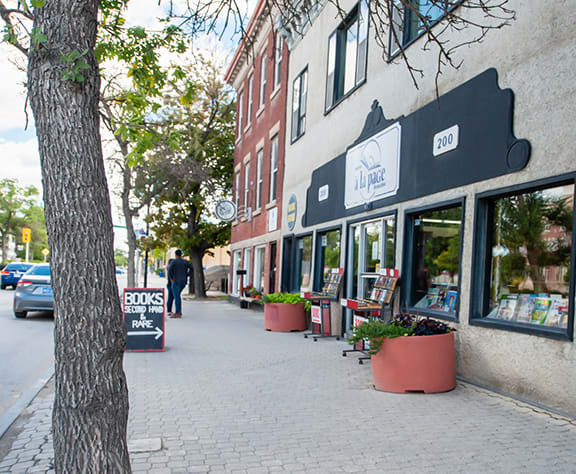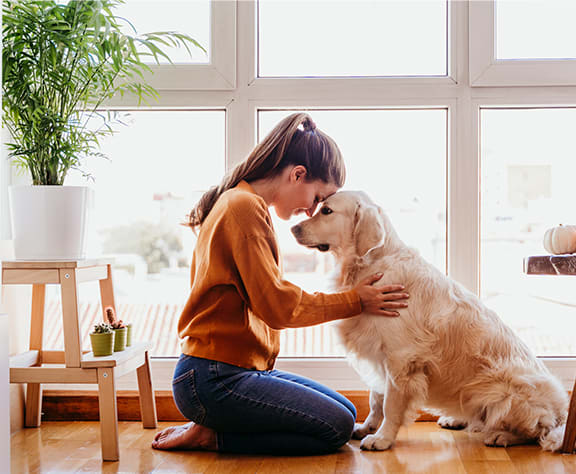 PERFECTLY DESIGNED HOMES
Floor Plans
The modern suites at 300 Taché Avenue consist of eight unique layouts that have been completely redesigned, featuring suites with modern fixtures, energy-efficient windows and blinds, full-sized appliances, and vinyl plank flooring. Our versatile and distinctive suites at 300 Taché Avenue are suitable for all families and urban dwellers alike.